"Hard writing makes easy reading."  ~ Wallace Stegner
A seasoned, professional writer able to work with clients and colleagues to develop communications strategies and then implement them, Naylor demonstrates top-notch project management and interpersonal skills.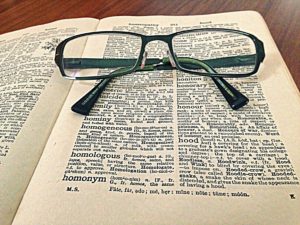 Naylor works closely with the creative team to make sure copy is engaging, reinforces strategic objectives, complements the design, and that it gets up on your site the way it's supposed to. She also writes annual reports, corporate capabilities brochures, marketing collateral, speeches, and articles for clients nationwide. Her broad range of experience lends itself to integrated marketing — with Kittridge Communications, clients can achieve economies of scale by having one person write material for various publications, both web and print. Working with a capable, versatile writer also helps organizations to speak with a single voice, making sure that all communication reinforces key messages and carries the same general tone.
"Some clients need me to write their materials," Naylor says, "some want editing, others ask me to find them a graphic designer or web developer and then act as their advocate throughout the creative process because they don't have the in-house staff to project manage the job themselves. I'm inclined to be flexible, because I really enjoy working with entrepreneurial organizations. My clients in New York and California find that it's often less expensive to get creative and print work done here in Minneapolis."
As to costs, you could hire someone who bills at a lower rate, but when prospective clients ask her about her fees, Naylor usually tells them, "Look, you could get some junior writer to work for half what I charge, but it would take him/her twice as long and you'd have to manage/coach that person more than you probably want to. With me you get it right the first time, and you end up paying about the same as you would for a less-experienced writer but with a whole lot less hassle."