"The one who tells the story shapes the future." ~ Plato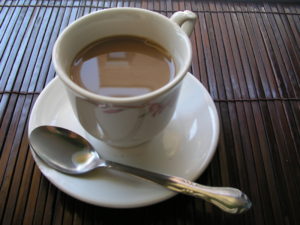 Naylor is adept at managing multiple projects, on tight deadlines, from concept to print. Several years ago she wrote the initial content for United Healthcare's web site, myuhc.com, and has also written articles for healthforums.com, brochure copy and web site content for HealthNexis.com, and annual reports (for two years in a row) for Orphan Medical, Inc. Another client, Larsen Design + Interactive, brought her on board in the summer of '04 to write both print and interactive editorial content for Ingenix, a division of United Health Group. In just a few weeks, the team produced three direct mail pieces, copy for a brochure, voiceover scripts for three online product demos, and website landing pages.
Here are just a few client comments:
Kit, I can't thank you enough for the fantastic job you did in putting together the team and managing the design and production of my web site and brochure. The process went amazingly well even though I never met the designers in person because of the geographic distance. I am continually complimented on the quality of both the design and content — I couldn't be happier with the results.
Barbara Blackstone, Principal
Blackstone Associates
Portland, Oregon
From LinkedIn:
Kit put together a fabulous team to create a distinctive logo, a striking website, and great peripheral materials for my business as a conflict specialist. She served as writer and project manager and kept everything on track throughout the process, making sure we stayed on time and on budget. I couldn't have been happier with how smoothly it all went even when I was 2000 miles away. I received many compliments on the site and it served me well. Kit pays amazing attention to design detail and is especially adept at picking just the right words to use to showcase ideas.
Barbara Blackstone, Owner, Blackstone Associates, was Kit's client
Kit served as facilitator of a focus group on my new book, Full Heart Living: Conversations with the Happiest People I Know. She also helped edit the book at various stages of its development. One example of her many astute editing skills: she caught numerous cases of passive voice that had eluded my notice for months! Her facilitation skills are phenomenal; she kept a talkative, opinionated group of diverse and enthusiastic readers focused and on time. Her encouragement of and belief in me as a writer has been invaluable in keeping me motivated on this arduous journey. Kit is also well connected, providing wonderful resources re: who can help with what. Plus she manages to make it all look easy, and to pull it all off with kindness and professionalism. Kit is a gem.
Tom Glaser, Psychologist, Tom Glaser, MS, LP, worked directly with Kit at Kittridge Communications
At my suggestion, MultiLogic hired Kit Naylor to write and edit a proposal to a division of Citigroup for a project that was double MultiLogic's size the previous year. Kit got up to speed quickly on financial services and MultiLogic's rules engine technology. Kit and I worked closely on the proposal for 2 weeks, and it became the foundation of most proposals we wrote at MultiLogic. Her writing style is very distinctive and more appealing the higher you go in an organization. Kit's writing is as friendly as you can be in a formal business setting. I keep a copy of that proposal in my office and refer to it frequently to guide my thinking on a proposal or marketing piece."
Jeff Urdang, CFO, MultiLogic, was Kit's client
"One of the signs of an approaching nervous breakdown is the belief that one's work is terribly important." ~ Bertrand Russell
From a Marketing Director, Heathcare (website):
Just wanted to say thank you for both the quality and quantity of work you've done for us.  We are VERY pleased with the web content — you've captured a complex product offering in a clear, concise and straightforward way, keeping the focus on the customer and on our value to them. Thank you!
From a Creative Director at a major design firm (brochures):
Hi Kit — Wow, am I glad your stars aligned with ours this month and that we've got you working on this project!
From a Graphic Designer (major project for Ameriprise):
I love your work, but I love you even more. Thanks for the update; I can't wait to work with you again. Your fresh, positive approach, combined with your own brand of love and discipline, make for a wonderful recipe!